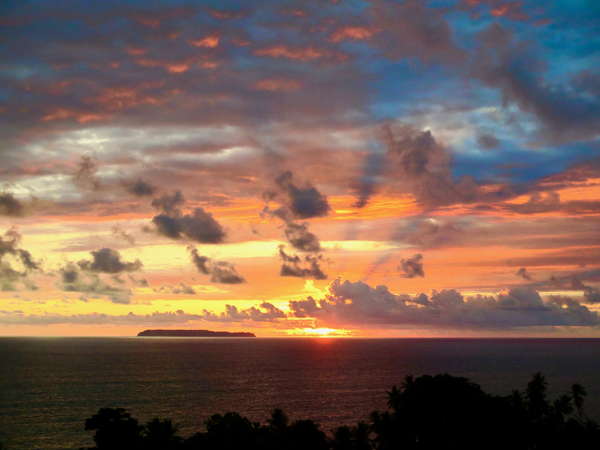 A great pleasure of visiting Ocean Forest Ecolodge are the sunsets supreme. Let pictures speak for themselves alongside a poem called "Beyond the Sunset" by Catrina Heart. Followed by Ocean Forest Ecolodge's emblematic poem. Let the golden light of the sun fill each cell in your body! In~Joy!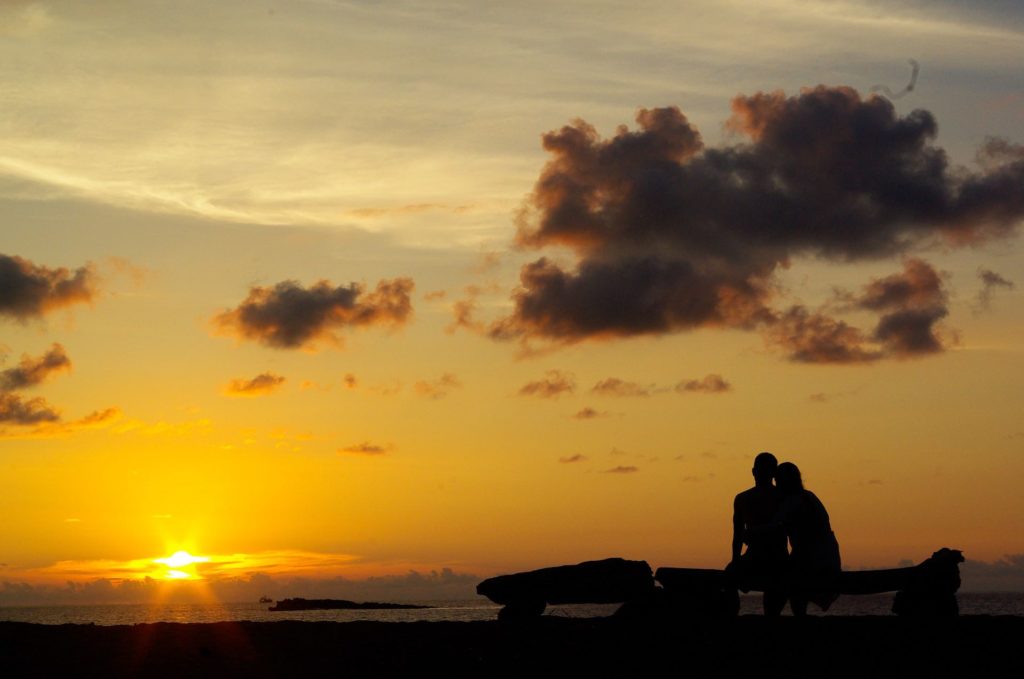 Beyond The Sunset by Catrina Heart
Radiance ruptured the firmament elsewhere
Blessing the unruffled western seas and oceans
A delightful emblem of stairway to heaven
As the shade of darkness creeping everywhere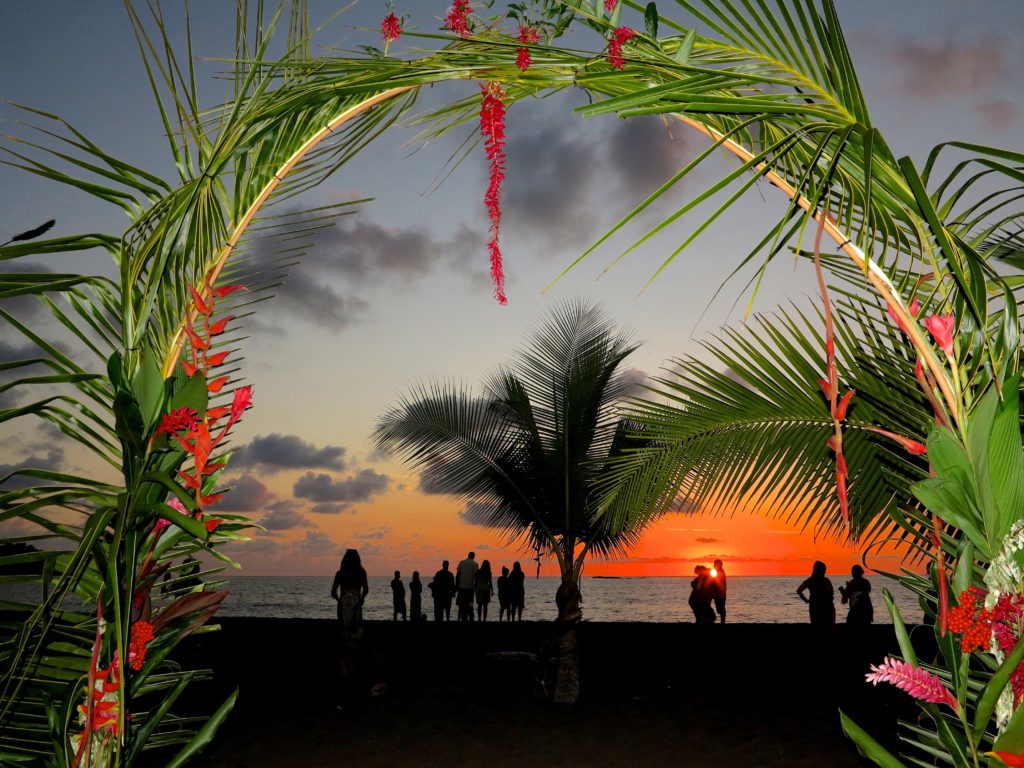 Along the magnificent face of twilight
Where the sun is pulling along the drapes of night
Lazily burying its luster, spreading the shroud of dusk
Emotions framed my eyes, captured my nostalgic vibes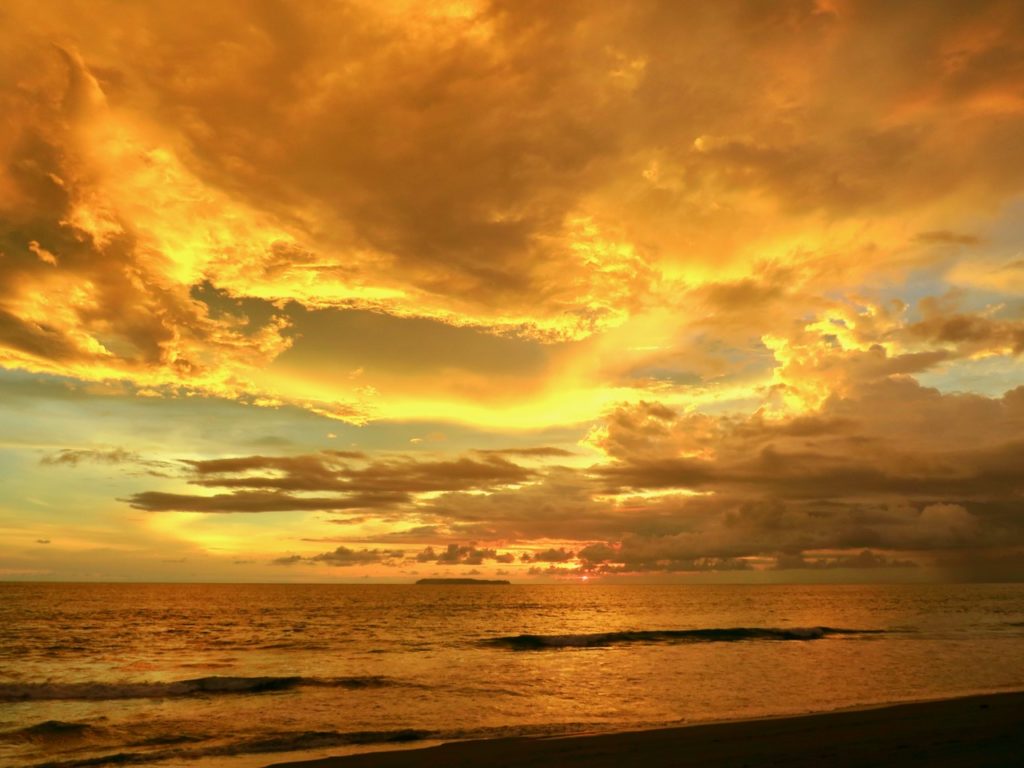 I see fine reflections of me arousing all certainty
Like sky's mirage, nature of beauty to the sea
My blue almond eyes are on fire,
Feeling wet as pearls budding on one side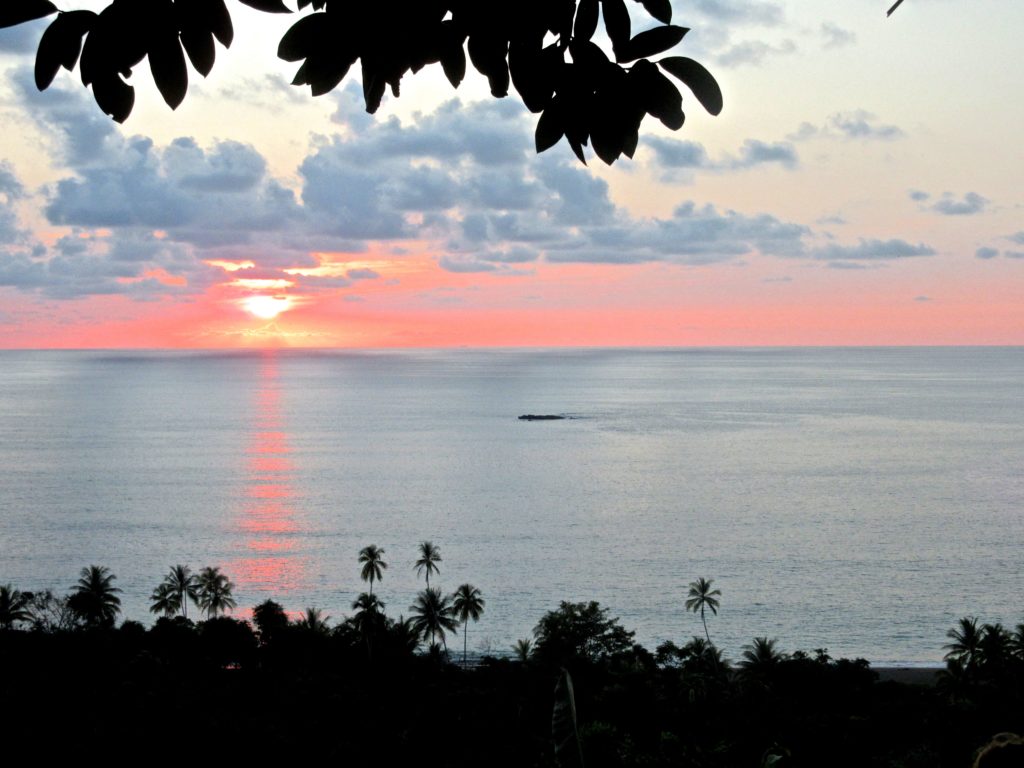 I witness the velvet haze in crimson shower, red-hot
As it meets the cold zephyr shivering my veins
Twilight is creeping struggling for gold
I see myself beyond the sunset where my future unfolds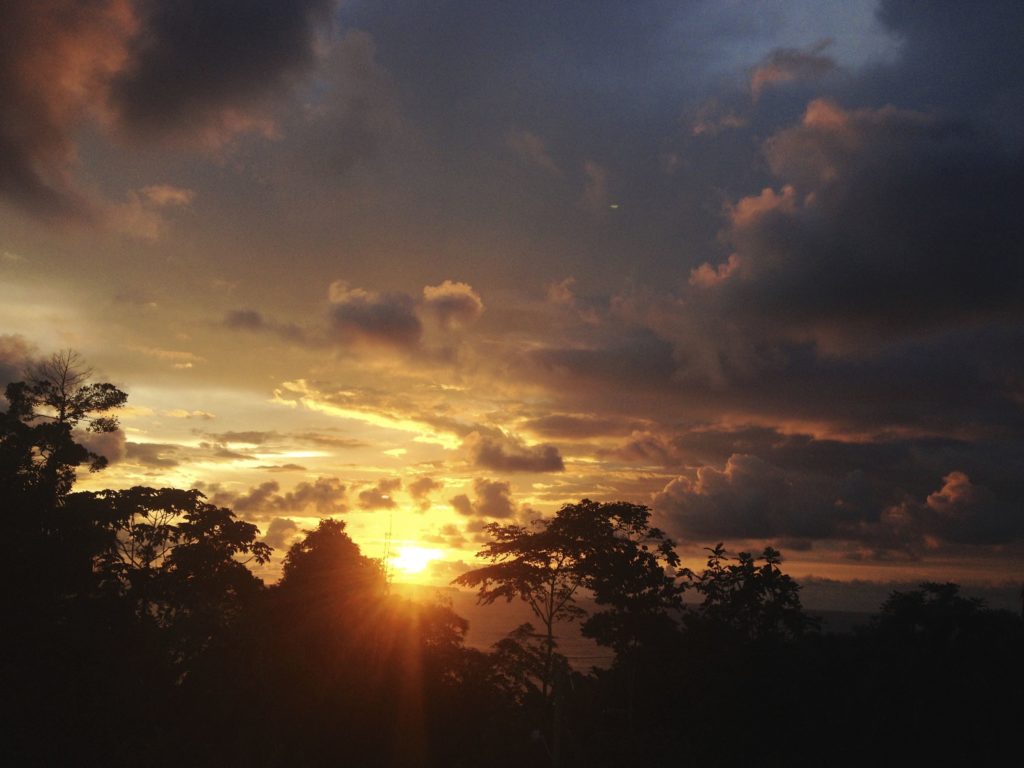 O what a splendor, what beauty it paints does in its image
Beyond the sun, beyond the sky there are sands of time
I'm dreaming of bright tomorrow on the depths of the ocean
Half-journeyed, half-forgotten looms the vision in my mind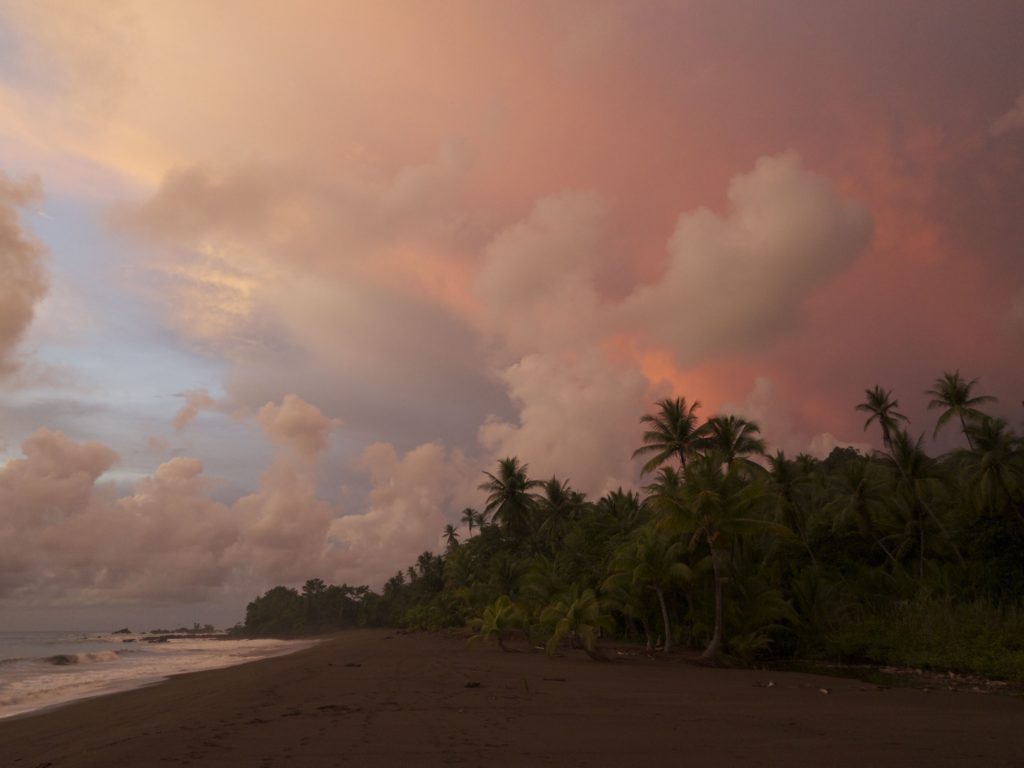 Go! Beyond the devouring twilight,
Time shall say the ruins of yester nights
Sojourn to rest……… O dear sunset on the mist of sea
Shall I stride where winds will take my feet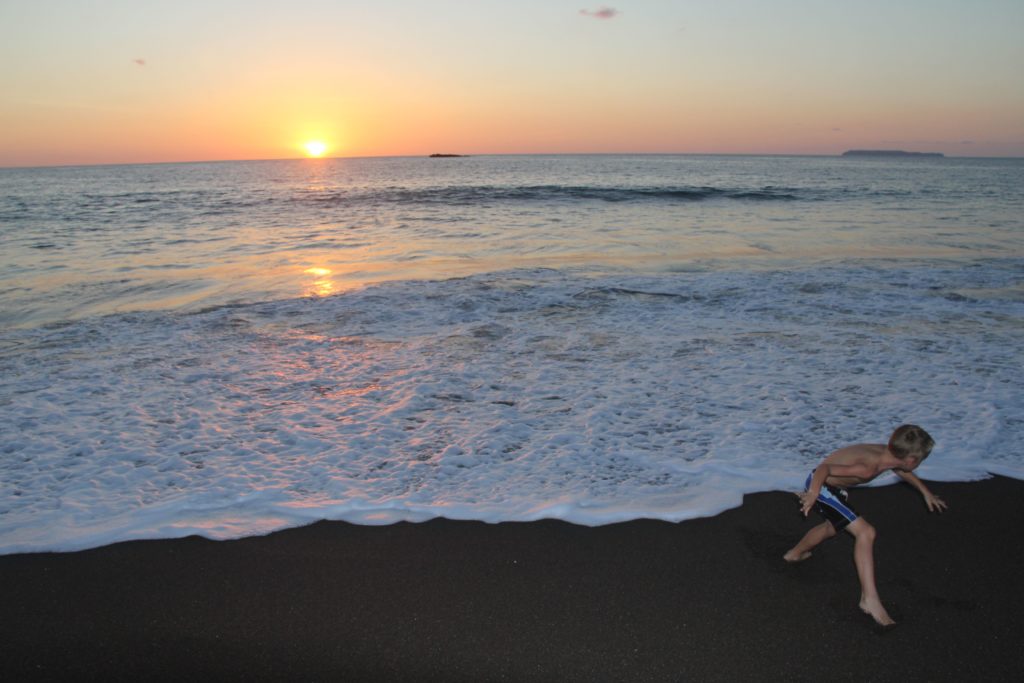 Yet………shall I build pillars
Imprinting goodwill on clouds and trees
Go! Bravely beyond sunset O dear
Go! Not worrying darkness on fields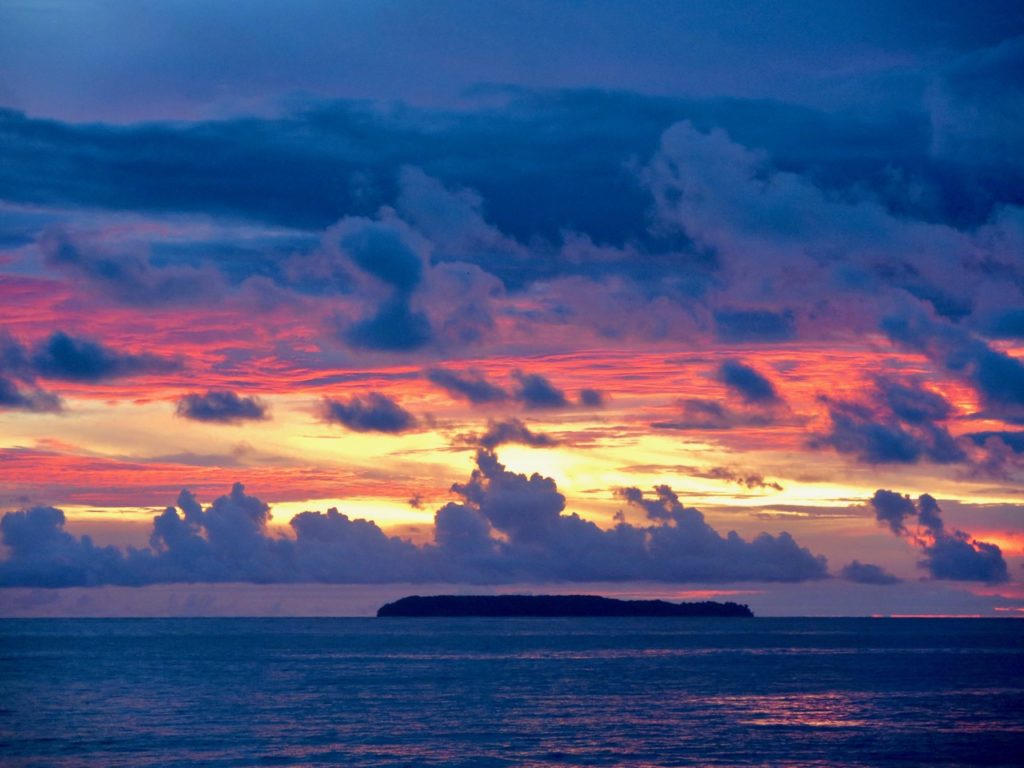 Twilight shall soon shake hands with dawn
Where fresh morning dews shall bless all leaves
Spreading balms of spring fragrance, so sweet
An insignia of bright morrow on the glorious break of dawn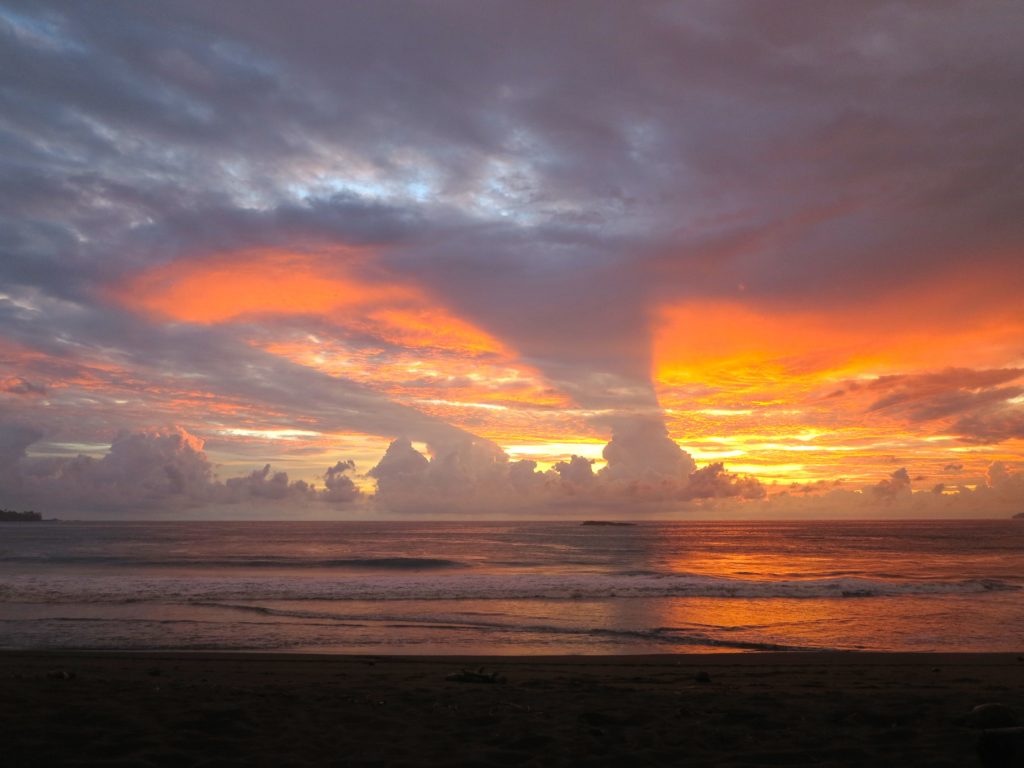 At Ocean Forest Ecolodge ~ Let Mother Nature do her work
Let the clean blue ocean and the sand between your toesrefreshyou!
Let the towering trees and coconut palm grovesinspire you!
Let the songs of Macaws, Toucans and Howler Monkeysenlivenyou!
Let experiencing nature in harmony revive you!
Let the whole placerenewyou!