With Chetana Lauren Barkan and Giten Tonkov
January 30 - February 8, 2020
The lush Costa Rican rainforest environment, teeming with spectacular wildlife, provides an unforgettable setting for our next BioDynamic Breathwork & Trauma Release Retreat. Our days amongst the magnificent jungle and colorful, flowing waters will rejuvenate you, as you journey, reset and rest into the oneness of your true self.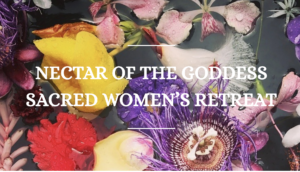 With Nicole Nardone
February 22 - 29, 2020
Dear Sacred Woman, Attune to the deepest, wildest, most ancient rhythms of your soul. Soak in the beauty, love and magic that you are. Allow your true essence, the Nectar of the Goddess, to spring forth, infusing everything with sacredness. Remember who you came here to be.