Program Details
Rainforest Medicine Council – Celebrating Mother Earth
With Jonathon Miller Weisberger ~ Ethnobotanist, Zamboni Funk ~ Astrologer, Gerard Artesona ~ Integration Therapist and Madeline Lynch, Therapeutic Art and Wellness Massage
April 24 - May 1, 2021
Rainforest Medicine Council Gathering
Celebrating Mother Earth and the Majesty of the Rainforest and the Ocean
April 24th – May 1st 2021 @ Ocean Forest Ecolodge (with optional 3-nights add-on, through May 4th)
Experience Ancient Amazonian plant medicine ceremonies for personal, community and planetary renewal. Held in accordance with millenary, time-tested, universal wellness traditions.
---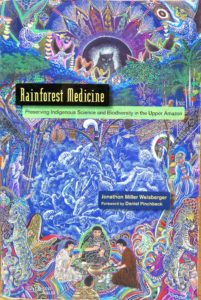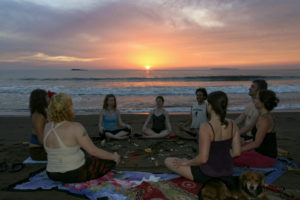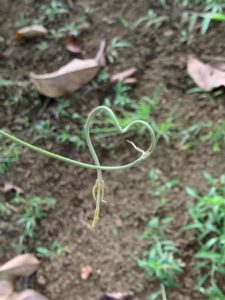 ---
Our location is the enchanting Ocean Forest Ecolodge Retreat located on Costa Rica's treasured Osa Peninsula, a paradise well known for its vast diversity of animal and plant life. Tucked perfectly between a pristine beach and the thriving rainforest you will also find yoga, wellness modalities, comfortable accommodations and three delicious natural meals daily.
The 2021 Council Gatherings are being facilitated by a group of skilled facilitators whose diverse array of experiences brings this event to a whole another level!
Jonathon Miller Weisberger, author of Rainforest Medicine: Preserving Indigenous Science and Biodiversity in the Upper Amazon. The experience he brings as an adept ethnobotanist, conservation pioneer and rainforest guide with decades of delving deep into the pulsating heart of Rainforest Medicine traditions bring these retreats to the whole next level!
---
A Heartening Inner Journey toward Cultivating a Vibrant Life
For Self, Community and Planetary Renewal
US$2200 / council ($700 extra for three nights add-on program)
US $1900 for Returning Council Participants ($500 for 3-nights add-on)                                       ~ Bring a friend %10 discount (email atmzamboni@gmail.com for more info!)
Attendees will receive a 'dieta protocol' and are required to fill out
the "Apply for a Gathering" on the program link
---
This Rainforest Medicine Council Gathering Includes the following offerings:
7-nights of comfortable shared accommodations at Ocean Forest Ecolodge Retreat. Private rooms are also available at an additional rate.
Three natural wholesome dieta friendly meals daily, with fresh aromatic teas from the garden, lemon-grass, guayusa and cacao.
On fasting days in preparation for ceremony, we offer as optional to those who request, fruits at breakfast and one simple dieta friendly meal at noon
Delve deep into the heart of ethnobotany and local medicinal plants on programmed excursions, rainforest and garden tours and workshops
Introduction to an ancient ceremonial indigenous plant medicine science
(2) sunrise renewal ceremonies with alkaline rich rainforest medicines
(2) overnight traditional healing ceremonies with rainforest medicines
3-nights add-on program includes one sunrise renewal ceremony and one traditional healing ceremony
Aura cleanses with medicinal flowers
Yoga and guided meditation classes daily
Rainforest, paradise beach and river hikes
Swim, snorkel and surf at our beach front location
Daily Yoga class
Daily free time for integration and relaxation
Group integration circles for raising common body of experience
Pristine, secluded Pacific Ocean beach within walking distance to San Josecito bay, that is idyllic for snorkeling.
Beach and rainforest trekking with miles of trails extending outwards from the ecolodge.
Ocean swims, snorkel, boogie boarding, surfing
On site bird watching, monkey viewing, and nature adoration
Rich and diverse ethnobotanical gardens for communing with a vast array of potent medicinal plants and fruit trees
Additional Offerings, Not Included
International airfare to San Jose Airport
Domestic land + air travel to and from San Jose to Ocean Forest. Approximately $200.
On route San Jose hotel if needed Approx. $88 for solo room, or less if when with roommate.
Private healing sessions
Astrology readings with professional astrologer Zamboni Funk
Individualized integration counseling with Gerard Artesona, psychotherapist
Gratuities (we recommend $10 daily to be shared among the amazing staff, cooks, room keepers, gardeners and guides all who are part of serving this experience.
We are located on Costa Rica's Osa Peninsula, south of Drake Bay and just north of Corcovado National Park, on a beautiful paradise beach, where the rainforest meets the sparkling Pacific Ocean! Please review the Arriving section on our web site to understand where we are located and how to get here.
Looking forward to an outstanding week in a magnificent rainforest, beach and ocean wilderness setting!
This council will leave each cell in your body singing "Pura Vida!"
Staff