Program Details
Volunteering At Cocoterra Rainforest Permaculture Farm
Open Dates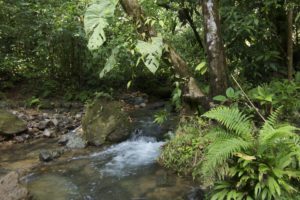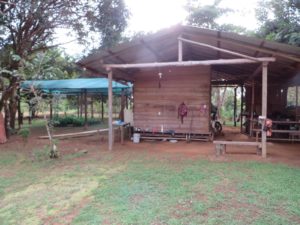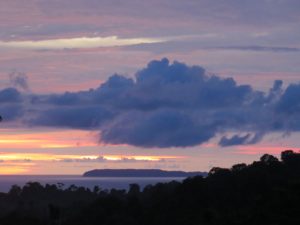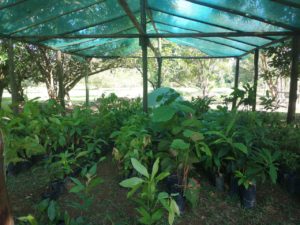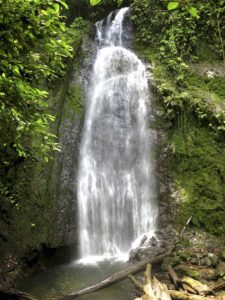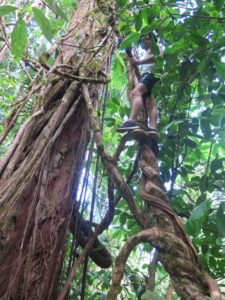 Cocoterra Rainforest Permaculture Farm is looking for  interns who are interested in a complete nature immersion experience and working with us and our local allies to tend to the gardens and assist in implementing our Permaculture designs. Cocoterra Rainforest Permaculture Farm and Ocean Forest Ecolodge are two sister initiatives with the aim and vision of personal, community and planetary regeneration.  
The Cocoterra Rainforest Permaculture Farm (www.rainforestpermaculture.org) is located at the pulsating heart of life, bordering Corcovado National Park in the Rio Claro watershed, at the outskirts of the village of Los Planes de Osa, just up from Drake Bay on Costa Rica's epic Osa Peninsula.
The site where you'll be sleeping and staying is at the Cocoterra Rainforest Permaculture, at the moment it is very rustic. You can see a full array of photos on our web site. Volunteers are required to bring a tent. We have a large roof on earth ground for starters as a place to camp out of the rain. Emilio our caretaker and property steward is an angel of human, cars for the place and our crew of adopted beach dogs. He lives in the caretakers house where we have a a humble kitchen. There is, believe it or not, electricity at the Cocoterra a abundant spring water. Victor who is an integral part of the project works closely orienting volunteers. Victor and Emilio only speak Spanish, they exemplify the classic Costa Rican spirit, caring, attentive and joyful. Being they only speak Spanish we are looking for a bilingual permaculture volunteer coordinator, please send us a resume if you are interested in this post. 
Volunteer rates at Cocoterra do not include food. There is a shop nearby where good can be purchased. During the whole time volunteers are required to prepare their own meals. We can also help bring in orders from bulk distributor bodegas.
Current projects at Cocoterra Permaculture Program:
Making of a compost facility and making compost and bokashi plant food.

The building of a shade house and raised beds for growing herbs and vegetables.

Planting fruit trees, garden maintenance
Permaculture related activities

Trail building and trail maintenance.

Building the volunteers headquarters and Permaculture school at Cocoterra.
Additional Benefits:
The property is situated in a utterly beautiful setting. Quiet and serene, and deeply peaceful, a place where abundant bird and wildlife live and play. Surrounded by rainforest and a fledgling Permaculture and Regenerative design initiative, in one of the most beautiful and wild parts of the Osa Peninsula. For those who adore the great outdoors this is one of the most biologically diverse rainforest regions on the planet, and remarkably bug free!  To expose oneself to nature enriches the soul, and here is a gold opportunity.
 Access to jungle trails and the epic waterfall on our 50-acre property

 Plenty of wildlife encounters

 The beach can be reached after a one hour walk or 30 minutes quad ride

 Life on a gorgeous beach front property

 Timeless nature experience

Internes and volunteers staying over two weeks receive on free night a week at Ocean Forest Ecolodge to soak up the beauty of the beach.
Volunteers receive:
Lodging at Cocoterra

Meals are prepared among volunteers in a community collaborative kitchen. 

Volunteers commit to four hours a day of volunteer service.

Daily work schedule for agriculture and permaculture work

Two hours in the morning, from 6 AM to 8AM

Two hours in the afternoon, from 3 PM to 5 PM

With one day off per week that is on Sunday, non the less Volunteers will still be required to prepare their meals on this day.
Prices depend on the duration of the volunteering stay, we ask for a little collaboration to make this dream permaculture project possible, we are asking for a two weeks stay 20 $ p.n. ( for all food expenses, transportation costs, etc) and 10$ p.n for a stays over one month.
Volunteers will be required to fill out a questionnaire, and have a voice call with the project director prior to approval of your application.
We truly appreciate your interest in our projects and we are very looking forward to learn from you and share our knowledge and time with YOU!
Pura Vida!
P.S.  We are also looking for a Volunteer Coordinator ! In case you are willing to play that role send us your resume!
The Team at Ocean Forest Ecolodge & Cocoterra Permaculture Program.